Deli Home acquires Allure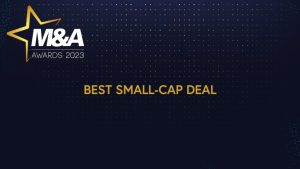 Stem op deze deal via de stempagina: Mena.nl/genomineerden-best-small-cap-deal-2023
Name of the deal: Deli Home acquires Allure
Date announced and/or closed: 18 September 2023
Published value: N/A
Buyer(s): Deli Home
Target: Mr. Interieurdesign B.V. ("Allure")
Seller: Sam Braan, Marc Davies, Ronald Nieuwenhuis
Involved firms and advisors
Legal Advisory Corporate/M&A | HerikVerhulst N.V.
Financial Due Dilligence | RSM
Tax Advisory | RSM
Involved firms and advisors target
N/A
Involved firms and advisors sell side
– André Koopmans
Pitch
Deal outline
Deli Home, the leading Dutch manufacturer and distributor of high-quality wood products for the home improvement market, has reached an important milestone with the acquisition of Dutch made-to-measure cabinet manufacturer MR InterieurDesign BV located in Ter Aar, the Netherlands.
Why should this deal win the Award for Best Deal Small-Cap 2023?
The acquisition of Allure by Deli Home is a highly strategic deal between two producers of Made-2-Measure wardrobes. Deli Home produces Made-2-Measure wardrobes for the large-scale DIY and service DIY industry. Clients include Intergamma, Maxeda and HUBO and are serviced with proprietary developed configurators by Deli Home.
Allure, founded in 2007, is also a producer of Made-2- Measure wardrobes. From their production facility in Ter Aar, they service clients in the high-end home furnishing market with wellknown retail chains like Woninginrichting aan Huis. To fully service their clients, Allure operates a team of 25 handyman to do on-site measuring and installation. Due to its focus on service, Allure realized a strong growth in client base, turnover, employees, and ultimately profitability, also in the post-covid era.
The strategic combination of both companies creates an unrivalled producer of Made-2-Measure wardrobes. This combination is able to perfectly serve a wide variety of clients, starting at mid-market level up to the high-end market with limitless possibilities to design wardrobes. The combination will be active in multiple sales channels and countries in Europe and will enable consumers to easily create wardrobes based on online configurators. However, before starting to work on the integration and building the leading Made-2-Measure wardrobe producer, a deal has to be made first.
Selling a company is always a highly difficult process with multiple workstreams. This holds especially true for private shareholders that have not dealt with such a process before. Next to the financial and fiscal technical difficulties and new legal concepts the selling shareholders need to get acquainted with in a very short period of time, selling a company is also an emotional process for these category shareholders. Although the selling shareholders of Allure would remain on board post-closing, to them it felt like handing over the company they created to a group of people they barely knew at that moment in time.
To mitigate these feelings, Deli Home and the shareholders of Allure discussed in detail the benefits of this deal, taking the future of Allure as a premise. These discussions resulted first of all in a detailed understanding of Allure and its position in the market and likewise the position of Deli Home in the market. Secondly, these discussions formed the base to make a detailed growth plan for Allure as part of Deli Home, taking into account the support Deli Home can provide Allure with to realize its growth plan. But most importantly, it resulted in the creation of a joint spirit between teams of Allure and Deli Home to build the best performing Made-2- Measure wardrobe producer.
Ultimately, these discussions convinced the shareholders of Allure that partnering with Deli Home is the best way forward for Allure. Creating this strong foundation for the transaction was a critical step in the process to ensure Deli Home and Allure would realize a deal, but also a deal that will benefit all stakeholders in the long run.
And this all happened in just three and a half months. First discussions with Allure started in June 2023 leading to an LOI in July 2023. Despite the summer holidays, due diligence was conducted in August with the support of professional advisors for Finance, Tax and Legal. As mentioned, Allure and Deli Home held in-depth sessions to develop a Joint Sales Plan to set the strategic direction of the group for the next five years. Also, a Joint Integration Plan was developed to ensure a roadmap for the first year after closing is ready on day 1 after closing. Ultimately, the transaction was closing on September 11th and announcement on September 18th, just three and a half months after the initial contact.
Deal rationale
When Deli Home and Allure had a first introduction meeting, Allure was at the crossway of investing significantly in scaling up its organization to facilitate further growth of the company or teaming up with a partner that could help Allure realizing this growth. Based on the fruitful discussions with Deli Home, Allure decided to join Deli Home. For Deli Home, the activity of Allure provides access to a highly interesting sales channel in which Deli Home can sell other Made-2-Measure concepts as well, for example it's Made-2- Measure stair renovation concept of its Made-2-Measure Industrial doors and walls concept.

Stemmen is niet meer mogelijk