M&A Awards Belgium 2020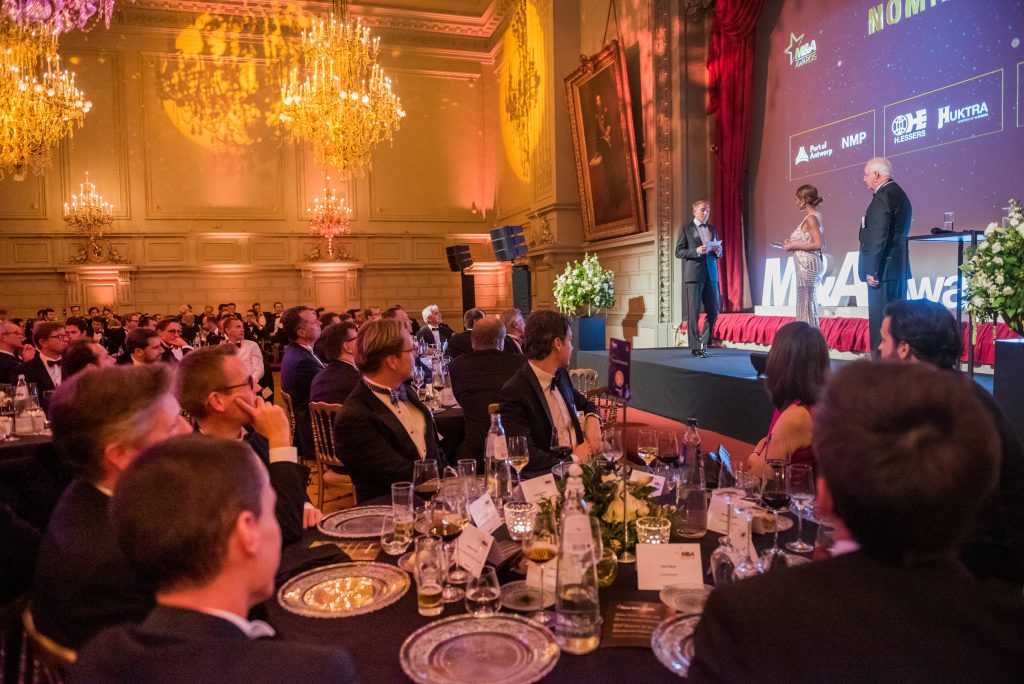 Join the M&A Awards on 18 March 2021
On Thursday 18th of March 2021, the 3rd edition of the annual M&A Awards will be held in the magnificent Hotel de la Poste in Brussels. The M&A Awards will be hosted after a time of isolation, lockdown and social distancing. It will be a reunion of sorts and a celebration of the resilience of Belgian business in general, and the M&A profession in particular. We expect this year's conference to be the biggest and best ever.
The M&A Awards is the annual landmark event for professionals working in M&A, corporate finance and private equity. Over 300 rainmakers come together in the in the heart of Brussels to celebrate the best deals and dealmakers of 2020. Winning deals, dealmakers and firms will be announced during the exclusive black-tie gala dinner.
Prestigious awards in luxurious ambience
On Thursday 18 March the M&A Awards are presented in the magnificent Hôtel de la Poste in Brussels. The Awards is the landmark event for Belgium's leaders in M&A. Celebrate the year with your team or relations. Professionals simply cannot afford to miss out.
BOOK YOUR TABLE
Join the M&A Awards gala dinner and the with your entire team (8 seats) or relations. Don't wait too long. The number of dinner tables is limited. From 6.00 PM the champagne reception, followed by the luxury dinner with entertainment and plenty of networking opportunities. The investment for a table is €4.000. Click here to book you table for the M&A Awards in Brussels.
For more information visit MA-Awards.be or contact Daphné Dabaenst/ +32 473 87 33 26
Program
18.00 Reception
19.30 Welcome and start dinner
20.30 Dinner speaker
21.55 Awards ceremony
M&A Award Mid cap deal
M&A Award Large cap deal
22.20 Dessert
22.00 Entertainment and networking drinks
01:00 End

Principal sponsor M&A Awards 2020: