Programmatic M&A; an accelerator of innovation and growth
Laatst bijgewerkt: 20 July 2023 11:30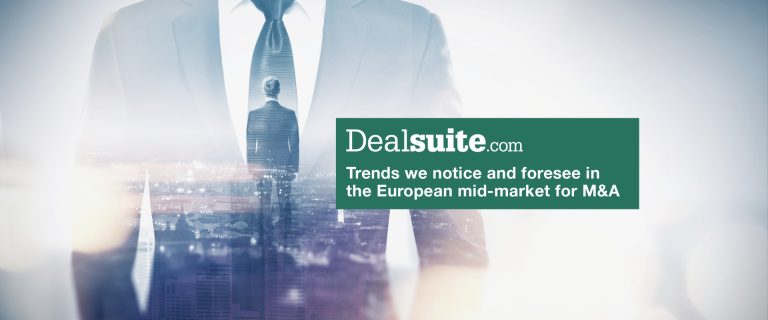 Most companies consider growth essential. Growth generally leads to higher profits, makes it easier to acquire assets, fund investments and attract talent. Without growth, you are at risk of losing your competitive edge. 'Programmatic M&A' can accelerate growth and may become a standard business function for companies in the middle market.
Build and Buy
You can either build and grow a business organically, or grow through acquisitions. 'Build' is something that companies pursue by nature. Yet 'buy' is a strategy that can boost innovation and growth. The time when companies had the luxury of spending years on innovation projects is behind us. Furthermore, growth through (bolt-on) acquisitions is much less time consuming, as you directly add the revenue of the target to your own revenue. All the reasons to make M&A your second nature.
Winning strategy
This is why more and more businesses choose to grow through acquisitions. Some even adopt a strategy that McKinsey coined 'programmatic M&A'. Instead of relying on a large acquisition every now and then, these companies are continuously on the prowl for new acquisition targets and regularly close transactions. It is a winning strategy. Two large-scale studies by McKinsey, the first over the period 1999-2010 and the second over the period 2007-2017, show that companies that regularly and systematically pursue moderately sized M&A achieve higher total shareholder returns than companies that don't. Interestingly, the first study also pointed out that the larger companies get, the more they use M&A to grow.
Corporate venturing
For some larger companies, programmatic M&A is a type of 'corporate venturing'. Instead of using company resources to build new ventures, in the hopes of growing them into self-sustaining businesses, these corporations acquire smaller, innovative businesses. This way, they retain an edge over the competition via innovation, by securing market share and by broadening their scope (diversification and/or new strategic directions). As an added benefit, an acquisition can help revive the entrepreneurial spirit of the parent company. For other companies, programmatic M&A has always been embedded in their DNA. An excellent example is the Norwegian cloud software company Visma, that acquires around 20 new companies every year and has been doing so with great success for nearly two decades.
Transparency
As with most strategic trends, programmatic M&A started at corporate level, but is now trickling down to middle market companies. And as these companies become more experienced with M&A, and close more deals, that accrues to a meaningful amount of 'deal value' (= growth) for them. These companies are empowered by the fact that M&A has become a lot easier for companies in the middle market. There is 1) better access to information and 2) more transparency in the market. Dealsuite contributes to this. Still, we understand that the average medium-sized company is not in the position to close several deals a year. Yet, as a medium-sized company, you can have a programmatic approach. Always being on the lookout for that next deal.
Playbook
By treating M&A as an enduring capability, incorporating it into your everyday business, you are able to constantly and consistently realize acquisitions (and integrations). It means having a dedicated team of professionals who are actively scouting for opportunities, and a 'playbook' that guarantees a smooth acquisition process and efficient post-acquisition integration into the existing business. Furthermore, according to the McKinsey report, programmatic acquirers were twice as likely as peers to indicate revenue and cost synergies at various stages of the deal-making process. So, experience in M&A also pays off.
Competitive advantage
In the end, it is all about awareness. Not even all listed companies have yet attained the highest level of awareness when it comes to programmatic M&A. Companies in the middle market are just beginning to discover the advantages of acquisitions as an ongoing strategy. It requires a change of mindset, especially since the impact of a merger or acquisition is bigger on a smaller organisation. But practice makes perfect. Or as McKinsey states: 'By building a dedicated M&A function, codifying learnings from past deals, and taking an end-to-end perspective on transactions, businesses can emulate the success of programmatic acquirers. Becoming as capable in M&A as they are in sales, R&D, and other business functions that can create outperformance relative to competitors.'
Floyd Plettenberg, CEO (and co-founder) of Dealsuite