Pitch Best Young PE Manager: Tjitze Bouma – NewPort Capital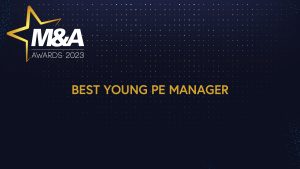 Name: Tjitze Bouma
Company:  NewPort Capital
Job Description:  Investment Analyst
Age: 27
What are the specialties of this talent?
Tjitze is an investment professional with exceptional analytic abilities, coupled with a remarkable feeling for interpersonal relations. His eye for detail in complex and high pressure situations combined with a "can-do and always-smile" attitude makes him an invaluable asset in our team. Tjitze he has rapidly transformed himself into an all-round professional which is unique, especially given his years of experience. In a remarkable short period, Tjitze has demonstrated that he is able to process complex data sets, spot and analyse investment opportunities, support portfolio companies and work together with the management teams. Within two years he has worked on over 15 successful transactions of NewPort and at the same time he focused on further developing the internal processes of the organisation. Tjitze's achievements show his exceptional work ethic and commitment to personal and professional growth.
How does the talent distinguish itself from its peers?
Tjitze is always one step ahead, which makes him a standout performer from his peers. His skills and dedication consistently set him apart and with his great stamina is able to consistently deliver on a high level. His critical thinking abilities are highly valued by his peers and senior colleagues as he brings a fresh perspective to the NewPort team. Everyone in our team likes to work with him as you know he will get the job done, which is very important in our business. Tjitze's sense of duty ensures that he approaches every task with a level of dedication that is unrivalled.
What impact does the talent have within the organization?
His positive attitude and work ethic has a positive influence on our team and makes a significant impact. Tjitze consistently goes above and beyond which sets a standard for excellence within our organisation. Luckily for his colleagues, he never misses out on a social event and scores the last man standing trophy ten out of ten. Tjitze has a genuine interest in colleagues and other contacts. His empathy and desire to understand others creates an environment where people feel comfortable with him. He is in the lead to coach the interns which he takes very seriously. He likes to help the upcoming generation.
What impact does the talent have outside the organization?
Tjitze is also the co-founder of NewPort's yearly Young M&A Padel event, where young M&A-advisors are invited to connect with peers from other firms and have fun by playing padel combined with drinks and food. Of course, this generates awareness for NewPort which will eventually lead to investment opportunities.
To what extent does the talent makes the difference to clients?
NewPort is active in the mid-market segment, which is all about interpersonal relations. An entrepreneur will not enter into a multi-year partnership if he doesn't like the investor. Although still in the early stages of his career, Tjitze is able to genuinely connect with entrepreneurs which gives us a competitive edge. Entrepreneurs feel comfortable with Tjitze and see that he is able to quickly master their business and market. His nose for business instinct, and not only Excel management, make sure that the management teams of the portfolio companies rally behind his initiatives.
Why does the talent deserves this nomination?
Tjitze's dedication and contribution to the NewPort team and the M&A community make him an unquestionable candidate for the Young Private Equity Manager award. He has the perfect blend of soft and hard skills which makes him a role model for all young PE-professionals. His learning curve has been incredible the last year, with his three closings in two days as the icing on the cake

Stemmen is niet meer mogelijk