Teun Grijzenhout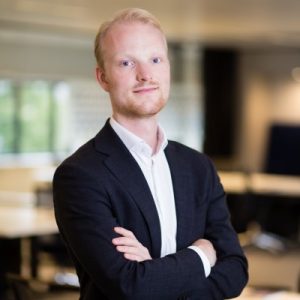 Teun Grijzenhout
Company: Clairfield
Job Description: M&A Manager
Age: 29
What are the specialties of this talent?
All through his 6 years of experience, Teun has shown a continuous and steep development into a professional which shows a great sense of responsibility, calmness and oversight in M&A processes. As a manager, he plays a pivotal role in guiding project teams into efficiently producing financial models, information memorandums, and other process documents.
How does the talent distinguish itself from its peers?
Teun has built extensive sector knowledge in energy and renewables deals (10 transactions closed in this segment, amongst others on the investment PaperFoam received from Nissha Co. in 2023), and an extensive overall track record of 25+ transactions closed. He worked on both buy-sides and sell-sides for renowned companies such as Fastned, Kiwa, QWIC and Ennatuurlijk.
What impact does the talent have within the organization?
Besides working for almost 6 years at Clairfield's Amsterdam office, Teun also worked at Clairfield's office in Stockholm. By doing so, he paved the way for multiple currently ongoing co-mandates between Clairfield's Swedish and Dutch offices, but also served as an example for more cross border secondee employments across the organisation. That is topped up by his willingness to educate analysts, interns and associates with his ample office skills. It improves the organisation of Clairfield Netherlands but also Clairfield as a whole.
What impact does the talent have outside the organization?
Teun is a true representative of the organization when meeting clients, investors or other business partners. He embodies the entrepreneurial values of Clairfield and ensures he is always a step ahead of clients and potential investors when it comes to technical subjects in meetings. He already built an extensive network of private equity, legal, financial and tax DD advisors, which testifies to his social and communication skills.
To what extent does the talent makes the difference to clients?
As a savvy and reliable advisor, Teun's technical knowledge is on point, he works structured towards deal milestones, but also makes his colleagues work in a more efficient way so that both clients and Clairfield benefit from his efforts. He makes people think win-win and has a broad knowledge and interest across segments. Clients know Teun is always available and responsive to urgent requests.
Why does the talent deserve this nomination?
Besides his clear M&A skills as described above, Teun has proven himself a loyal employee working up his way within the organisation from intern, analyst, and associate to being a manager as of 2023. He acquired all necessary skills along the way and now also managed to source and converts his first leads into projects, boosted by his experience in a foreign office (Clairfield Sweden). He makes people around him work with a win-win attitude, and boosts efficiency in the M&A processes where he is involved. In this way, Teun is highly appreciated by both his customers as well as his fellow colleagues within the Clairfield organisation.

Stemmen is niet meer mogelijk