Pitch Best Young M&A Advisor 2022: Remco van Gulijk, IMAP Netherlands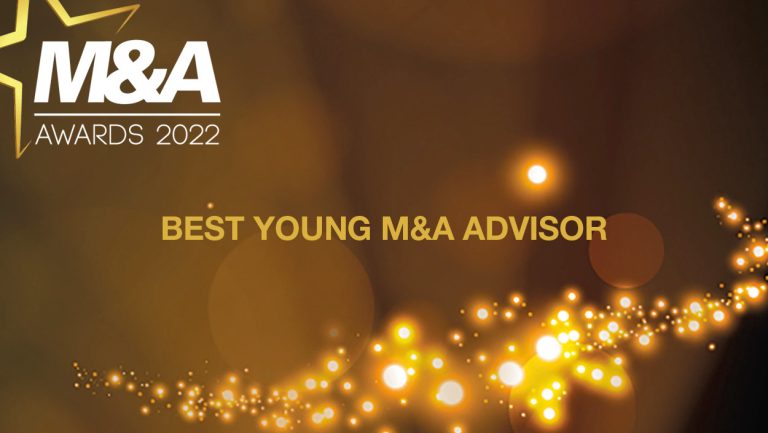 Remco van Gulijk maakt dit jaar kans op de M&A Award voor Best Young M&A Advisor 2022.
Company: IMAP Netherlands
Job Description: Senior Consultant
Age: 31
What are the specialties of this talent?
In addition to far-reaching multidisciplinary financial knowledge, Remco is a long-term thinker. Solving today's problems in such a way that they no longer play a role in the future. His professional and technical insight enable him to do this. Remco has been involved in a variety of deals since joining IMAP Netherlands. As a senior consultant, he manages project teams and generates new business independently.

How does the talent distinguish itself from its peers?
What you see is what you get. Remco does not pretend to be bigger than he is. And he doesn't need to. Remco works hard, is smart and ambitious. A consummate senior consultant without being introverted. With a big smile and a dash of sarcastic humour, he is straightforward and honest. But only tough on substance. His knowledge keeps him calm on the hectic M&A highway. Underpromiss and overdeliver could be his "middle names". You call, he spins.
For "extracurricular activities" you can also count on Remco. A ski trip? Remco wants to go harder, faster and further. A football match on Rotterdam's Parklaan? Full throttle into it and. Remco is also on hand in the third half. We at IMAP have: "Work hard, play hard" as a high priority. Being happy and joyful in the workplace but also outside it are fixed core values within our corporate identity. Remco more than contributes to this.

What impact does the talent have within the organization?
Remco distinguishes himself by daring, decisiveness and originality. And we see him as one of tomorrow's leaders. He draws others into his drive and is admired for his insight, speed of work and amount of projects he manages to complete successfully
What impact does the talent have outside the organization?
Clients revel in him and immediately recognise his qualities. despite his young age, they recognise his professionalism and seniority and rely on him.
To what extent does the talent make the difference to clients?
Remco always goes the extra mile. He looks for unlimited opportunities. He is able to improve processes by thoughtfully implementing solutions and increasing quality and productivity.
With a clear vision and the ability to communicate it, he makes things concrete. He challenges assumptions and understands that tomorrow's M&A world is influenced by technology. Remco is thoughtful and convinces with facts

Why does the talent deserve this nomination?
Remco is young, passionate and disarming. Ambitious and talented. His analytical vision is astounding. Super proficient in mathematical modelling and he has pro IT skills. Basically, he is a colleague by the book. He is always willing to help anyone. He builds bridges inside and outside the organisation and is able to use his insights strategically. He is critical but never unsubtle. Remco is a seasoned dealmaker despite his age.

Any references or recommendations from clients or (colleagues)?
Remco Schouten