Pitch Best Small Cap Deal 2022: team.blue – Leadinfo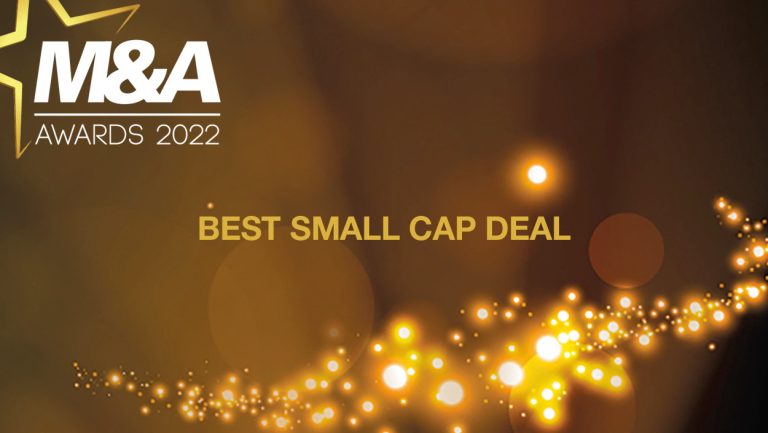 Deze deal is door de jury uit de longlist geselecteerd en maakt kans op de M&A Award voor Best Small Cap Deal 2022. Stem nu op jouw favoriete deal.
Name of the deal: team.blue acquires majority stake in Leadinfo
Date announced: 11 July 2022
Date closed: 11 July 2022
Published value: 5 – 50 million euros
Buyer(s): team.blue
Target: Leadinfo
Seller: Leadinfo Group
Involved firms and advisors
Involved firms and advisors buy side: 
EY (Financial Due Diligence and Tax Advisory), DLA Piper (Legal advisory Corporate M&A)
Involved firms and advisors target: 
n.a.
Involved firms and advisors sell side: 
PhiDelphi Corporate Finance (M&A Advisory), Deloitte (Financial Due Diligence), Atlas Fiscalisten (Tax Advisory), JB Law (Legal Advisory Corporate M&A)
Pitch 
Brief description deal / Deal outline 
Leadinfo, a Rotterdam-based SaaS company and global top player in real time lead generation, has been acquired by team.blue. With the transaction, team.blue strengthens its position as a digital enabler for companies and entrepreneurs. Leadinfo will be supported by the broader team.blue organization to offer the powerful Leadinfo tool to 2.5 million team.blue customers and web agencies across Europe.
Leadinfo (www.leadinfo.nl) offers GDPR compliant software to identify B2B website visitors. The company is a clear market leader in the Benelux and top-3 globally and quickly becoming an important player in the DACH-region. Its 3,000+ customers include companies like Heineken, Feyenoord, PhiDelphi and thousands of SMEs across Europe operating in the B2B environment. Moreover, Leadinfo has an extensive partner network with 1,200+ online marketing agencies. With a team of 35+ winners, the goal is to help companies win with its lead generation software. team.blue (www.team.blue/), backed by Hg, is a leading digital enabler for companies and entrepreneurs across Europe. The business has more than 2.5 million customers and is a one-stop partner for web hosting, domains, e-commerce and application solutions, with more than 1,800 experts.
Why should this deal win the Award for Best Deal Small-Cap 2022? 
The transaction created a highly synergetic combination that clearly proves that M&A is not a zero-sum game, given the very significant sales acceleration post-transaction. The outcome of the process was a result of speed, timing, pragmatism and an exceptional fit between buyer and seller.
The sale of Leadinfo was one of the first transactions within the lead generation sector globally. We learned that a strategic rationale for acquiring Leadinfo existed for buyers from many different sectors. This posed a challenge as the situation required a lean and efficient process with a selection of highly likely buyers. Therefore, a very extensive buyer screening effort was executed during which many informal meetings were held. At the time of the sale process, Leadinfo had only existed for four years. Extensive historical financials were not readily available and the information that was available, did not show the full potential. It took great effort in compressed timelines to construct accurate management reporting. In the end, a comprehensive contract register containing all monthly revenues for all clients (including churned clients) was composed using and combining multiple data sources.
The contract register was provided to buyers early on in the process enabling them to perform their analyses themselves. The comfort that the sales cube had provided to buyers enabled them to move in the highest gear during due diligence. Furthermore, Leadinfo's exceptional double-digit monthly growth challenged the process of constructing the business plan. Many events that had an impact on the growth trajectory occurred during the process, which could be as mundane as extra sales employees being hired but also included the timing of opening the first international office in Germany. This asked for great sensitivity and even some rarely seen conservatism in constructing the forecast.
Buyers were contacted mid-April in an increasingly tumultuous market. The changing market conditions and volatile SaaS-valuation multiples asked for a clean and efficient process. Furthermore, no comparable prior transactions had been completed in this subsector of B2B-software. A competitive auction was subsequently set up with multiple eager buyers. A complicating factor in this transaction was that Leadinfo did several acquisitions themselves during the process. The lead generation market was still very fragmented consisting of many local players which were able to obtain local presence, but never acquired significant scale. Leadinfo continued to acquire these in order to scoop up their client portfolio's and branding in the market. During the process itself, three acquisitions were made, adding to the challenge of completing the preparation phase while incorporating the latest acquisition in the financial data.
One of the key factors which supported the competitiveness of the process was the exceptional product and go-to-market strategy of Leadinfo. In the final stages of the process, after the buyer and seller both recognised their combined potential, the decision was made to make this deal happen. Any remaining obstacles were tackled with the help of some entrepreneurial thinking of the selling shareholders. In the end, the combination of team.blue and Leadinfo proved to be a strong partnership with team.blue greatly accelerating the international growth of Leadinfo.
Deal rationale: 
The Leadinfo platform with its global database was fully ready to expand internationally. In order to accelerate the growth of the company, entering other European markets was essential. Team.blue's local offices across Europe combined with its extensive network of web agencies and 2.5 million customers provided the perfect platform to roll-out the Leadinfo product.
What is the impact of this deal for the company? 
The deal has allowed Leadinfo to fast-track its international roll-out. Only five months after Closing and company has opened a new office in Düsseldorf (Germany) and started hiring new employees in both Italy and Denmark. In just one year, Leadinfo can increase its partner network with 10.000 partners in multiple European countries. The power of the partnership was shown by the significant outperformance of the business plan.
What is the impact of this deal for the direct stakeholders? 
As Leadinfo will continue to operate as a standalone company within the group, clients will not be impacted. Employees will benefit from professional HR and international opportunities. Finally, the partnership allowed Han Kleppe, founder of Leadinfo, to focus on what he does best: entrepreneurship and the product-side of the business. Scaling and managing the organization is something in which team.blue has already been of great value.
What is the impact of this deal on society? 
Companies of any size have a huge need for GDPR compliant lead data. Leadinfo will be able to reach at least 10x as many B2B clients who will benefit from the high ROI service. Furthermore, Leadinfo's product is targeted at SME firms with low digital adoption. The ability to recognize business website visitors will greatly improve their sales funnel and enable them to have better leads.
What was most complex about this deal? 
The complexity of the deal was caused by a combination of factors. Firstly, sector-wide headwinds commenced when entering the market. Second, no prior transactions had taken place in the sector as Leadinfo was the first of its kind to be sold. Lastly, a strong strategic rationale to acquire Leadinfo existed for buyers from many different sectors.