Exlog and Bluewater complete carve-out of Well Intervention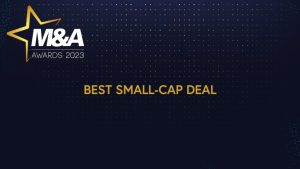 Stem op deze deal via de stempagina: Mena.nl/genomineerden-best-small-cap-deal-2023
Name of the deal: Exlog and Bluewater complete carve-out of Well Intervention
Date announced and/or closed: 22 August 2023
Published value: Not published
Buyer(s): Excellence Logging and Bluewater Private Equity
Target: WSG's Well Intervention Services business unit
Seller: WSG (Well Services Group)
Involved firms and advisors:
Legal Advisory Corporate/M&A | Houthoff
M&A Advisory | Mazars
Legal Advisory Corporate/M&A | Pellicaan Advocaten
Financial Due Dilligence | Mazars
Tax Advisory | Mazars
Pitch
Deal Outline
Excellence Logging, a UK-based provider of oilfield services and part of Bluewater, an international private equity firm specializing in the middle-market energy sector, has acquired WSG's Well Intervention business. This business encompasses coiled tubing, slickline, and well testing services and was previously part of Well Services Group (WSG), a Dutch service provider to traditional and new clean energy infrastructure. The acquisition of WSG's Well Intervention business, known for its strong operational track record, expands Excellence Logging's market presence and capabilities in Northern Europe.
Why This Deal Should Win the Award for Best Deal Small-Cap 2023
This deal deserves recognition as the best small-cap M&A deal of 2023 due to its exceptional economic significance and its profound impact on the oil and gas industry's continuity and commitment to strict ESG (Environmental, Social, Governance) standards. It marks the coming together of two industry players, Excellence Logging, a UK-based oilfield services provider, and Bluewater, an international private equity firm specializing in middle-market energy investments. Their target was WSG's Well Intervention business, offering coiled tubing, slickline, and well testing services. What sets this deal apart is its complexity, which covers a range of factors.
International Dimensions: This deal involved players from both the UK and the Netherlands, requiring meticulous coordination, negotiations across borders, understanding diverse regulatory landscapes, and respecting cultural nuances. It went beyond a mere business merger, as it involved uniting diverse energies to create something greater.
Carve-Out Nature: The transaction's carve-out nature added complexity. Excellence Logging acquired the Well Intervention business, while WSG retained its other business units. This dual structure necessitated intricate legal structuring and financial precision to ensure a seamless transition of assets, personnel, and operations.
ESG Criteria: In an era where companies are scrutinized through the lens of ESG criteria, this deal had to satisfy stringent environmental and social responsibility standards. Excellence Logging's commitment to maintaining and enhancing the acquired business's ESG standards had to be meticulously documented.
Geographical Dispersion: Personnel were spread across the Netherlands, Germany, and the United Kingdom. Navigating the intricacies of cross-border employment transfers, legal obligations, and labor regulations added another layer of complexity that demanded astute HR management.
Asset Transfer: This deal involved transferring numerous assets, including equipment, technology, and intellectual property, all crucial to the Well Intervention business's success. Ensuring their proper accounting, transfer, and integration without disruption was a delicate task.
Equipment Leasing Facilities: Several equipment leasing facilities were applicable to the entire WSG. Sorting out which assets were associated with each lease facility was a complex process.
Shared Services: After the transaction, shared services between the two business units needed to be resolved. A transitional period contract was established to account for these services accurately and ensure they continued to be provided effectively.
Deal Rationale
For the seller, the deal rationale was to focus on two different business units: the Well Intervention business and the industrial business unit. The former focused on the upstream part of the oil and gas industry, while the latter concentrated on the mid and downstream sectors. Carving out the successful upstream business unit allowed WSG to attract funding for investment in the industrial business unit. Successful execution of this carve-out was crucial as the funds were needed to complete two other transactions pursued by the industrial business unit.
Impact of This Deal on the Company:
For the seller, the deal secured the required funding for further expansion of the industrial business unit through successful carve-out. Excellence Logging, as the acquiring company, was able to harness the intelligence and expertise developed by WSG over nearly 15 years. The acquisition enables Excellence Logging to expand its service quality and offer it on a global scale. It provides job security for existing employees and opportunities for career growth within a larger company, fostering increased resources, training, and skill development.
Impact of This Deal on Direct Stakeholders
For the acquiring company, Bluewater, this deal strategically expands its portfolio and market reach, thereby increasing shareholder value in preparation for a potential exit in the coming years.
Impact of This Deal on Society
The deal has significance for society as it ensures the sustainable and efficient extraction of oil and gas resources for energy needs. Well Intervention services play a crucial role in maintaining well functionality and preventing the wastage of valuable resources. Furthermore, as society seeks to reduce reliance on traditional energy sources, the deal paves the way for an eco-friendlier approach by involving geothermal energy development, with an emphasis on safety and sustainability.
Most Complex Aspect of This Deal
The deal's complexity arises from various factors, including international dimensions, a carve-out structure, adherence to stringent ESG criteria, geographical dispersion of personnel, the transfer of numerous assets, equipment leasing facilities, and shared services between the business units. These challenges required meticulous planning and execution.

You have not voted for anyone in this category yet.